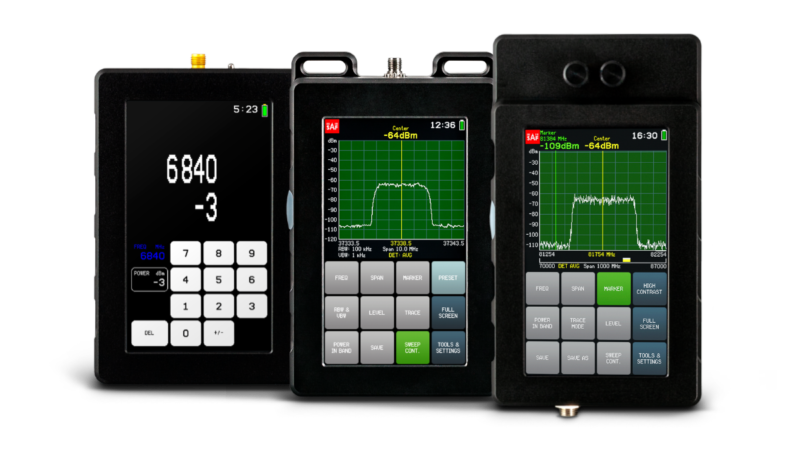 February 20 – 23, 2023

Orlando, Florida, USA

NATE UNITE is the place to interact with key decision-makers in the broadcast and telecommunications tower erection, service and maintenance industry. Displays ranging from service providers to manufacturers of industry-related products highlight the exposition.

 March 6-9, 2023

Louisville, Kentucky, USA 

 

WISPAMERICA Louisville brings over 1,500 people together to learn, experience new technology and network with colleagues, all geared toward growing the vibrant and evolutionary WISP industry.

March 28 – 30, 2023

Stuttgart, Germany

If EMC testing, devices, guidelines, and certifications are your thing, join us at the EMV – the trade fair and workshops dedicated to electromagnetic compatibility (EMC)

March 27 – 30, 2023

Las Vegas, Nevada, USA

 

w

IWCE connects the people and technologies charged with ensuring that the most critical communications – supporting governments, utilities, transportation, enterprise, public safety, healthcare and critical-infrastructure sectors – always work, even under the most difficult circumstances.

April 15 – 19, 2023

Las Vegas, Nevada, USA

 

The 2023 NAB Show Centennial will be the pinnacle for all in the global broadcast, media and entertainment industry. A portal to next-generation technology. A catalyst for best-in-breed products. A place to experience the power of possibility in people met and products discovered.

May 9 – 11, 2023

Houston, Texas, USA

The Annual Spring Conference & Expo is the gathering of ENTELEC members who deliver compliance, efficiency, security and innovation to the business units of energy companies.

May 23 – 25, 2023

Messukeskus, Helsinki Expo, Finland

 

CCW 2023 takes place in Helsinki and will bring together host operators from all the Nordic countries; Finland, Denmark, Norway and Sweden, plus Estonia, and promises to create a unique event.

June 5 – 9, 2023

Fort Lauderdale, Florida, USA

 

The 2023 UTC Telecom & Technology Conference is your opportunity to join thousands of Information and Communications Technology (ICT) professionals and technology partners! 

June 7 – 9, 2023

Singapore Expo

 

CommunicAsia brings together communication service providers (CSPs), market disruptors, technology vendors, system integrators, cloud providers, regulators, industry analysts, associations, foundations and enterprises.

June 11 – 16, 2023

San Diego, California, USA

IMS is the flagship event in a week dedicated to all things microwaves and RF. The week also includes the IEEE MTT-S Radio Frequency Integrated Circuits Symposium (RFIC) and the Automatic Radio Frequency Techniques Group (ARFTG).