How Can Spectrum Compact Improve Broadcasting Maintenance Operations?
Ensuring uninterrupted signal, high-quality broadcasts, and regulatory compliance doesn't get easier than with Spectrum Compact. Reliable, efficient, and cost-effective, Spectrum Compact RF spectrum analyzers are essential tools for every broadcasting technician.
Spectrum Compact for Fast & Accurate Troubleshooting

As a portable and lightweight device, Spectrum Compact can be easily transported to the location of the issue. It provides a high level of sensitivity and wide measurement range, making it effective in detecting and analyzing even the weakest signals.



Applications Spectrum Compact is perfect for include:
Satellite communication troubleshooting
Terrestrial point-to-point, point-to-multipoint interference detection
RF spectrum awareness and interference detection during live events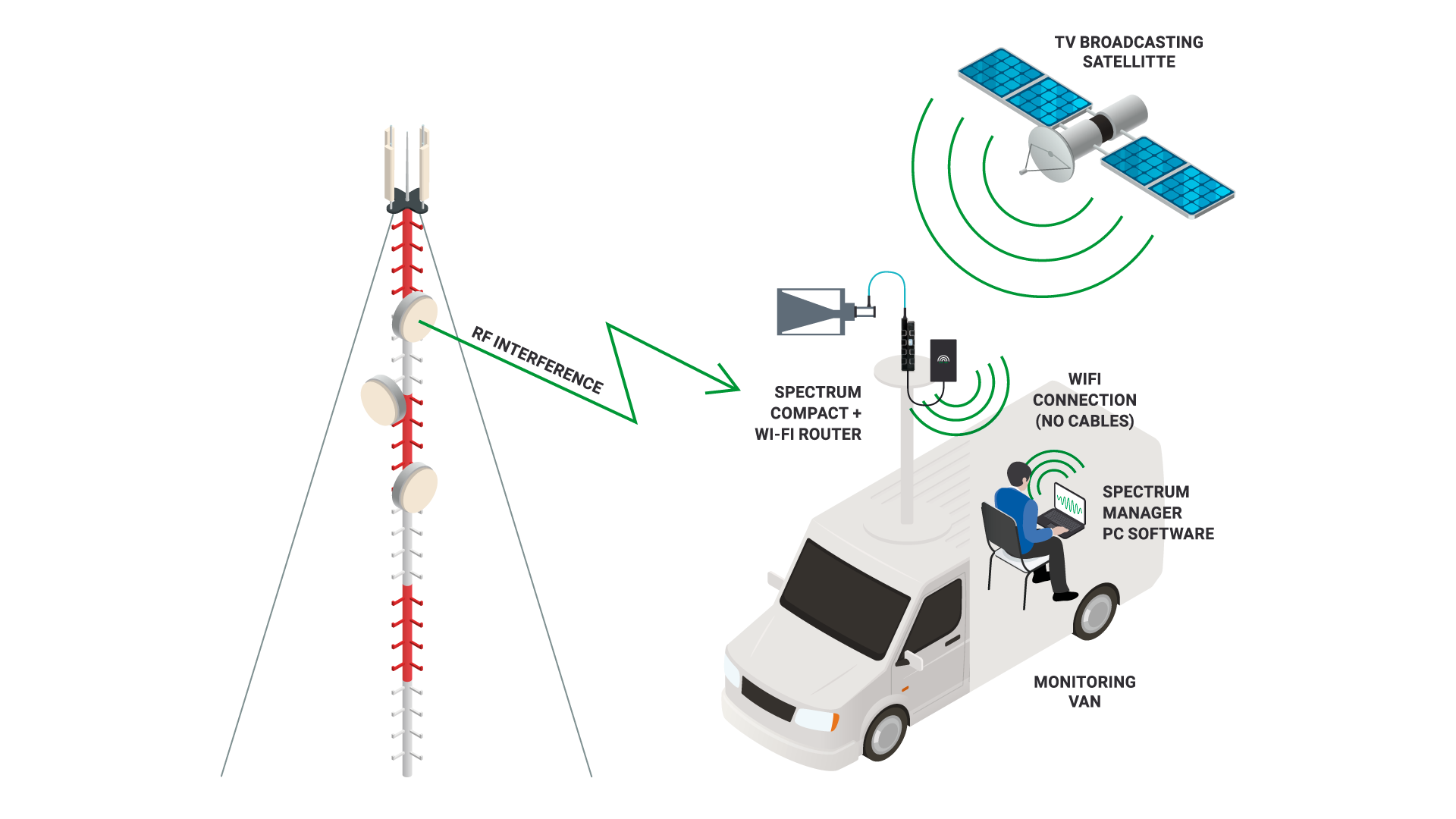 Spectrum Compact for On-the-Go Signal Monitoring

Ensure consistent signal quality by monitoring it in real-time with a handheld spectrum analyzer. Spectrum Compact's user-friendly interface helps to quickly detect and analyze issues in RF spectrum, allowing operators to take corrective action before signal quality is affected.

Optimize applications such as:

Signal level mapping of FM radio stations

Live TV crews for live feed analysis
Frequency coordination for wireless microphones and cameras
Cell on Wheels (COWs) for temporary mobile coverage
Studio on Wheels (SOW) for on-location broadcast production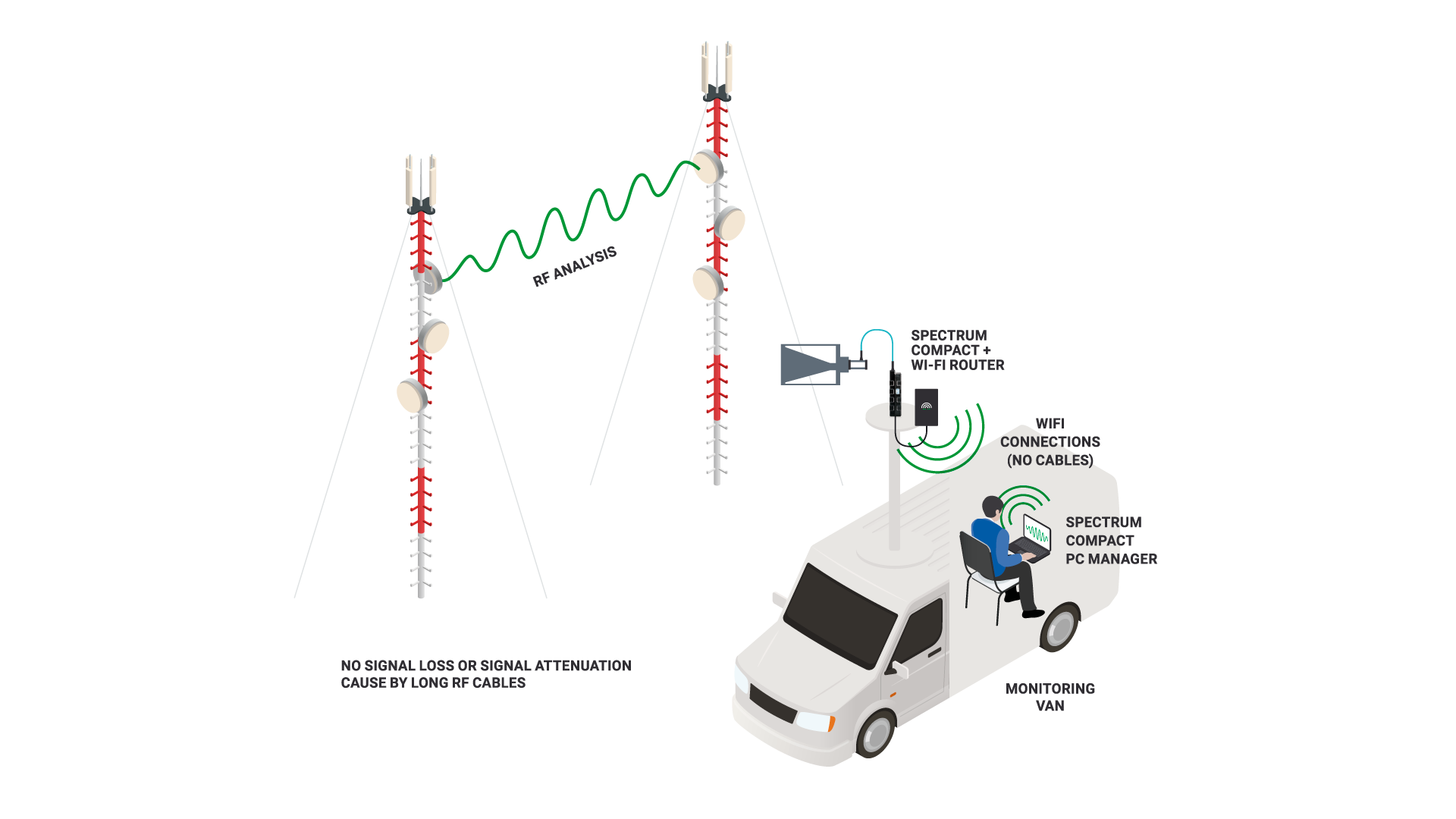 Spectrum Compact for Flexible Integration
Its compact form factor makes it easy to integrate Spectrum Compact into other systems, and the device can be controlled remotely over the serial USB connection, which can be fed into an Ethernet or Wi-Fi router for extended remote capabilities. An open API is available for more in-depth integration with third-party software, making it an ideal choice for broadcasting applications.
Check out our case study about how our technology helped an Italian broadcaster, Rai Way, reduce interference detection time from one week to just half a day.
DOWNLOAD CASE STUDY
(click the image below)