Increased Frequency Range for V-Band Spectrum Analyzers

12 Aug, 2020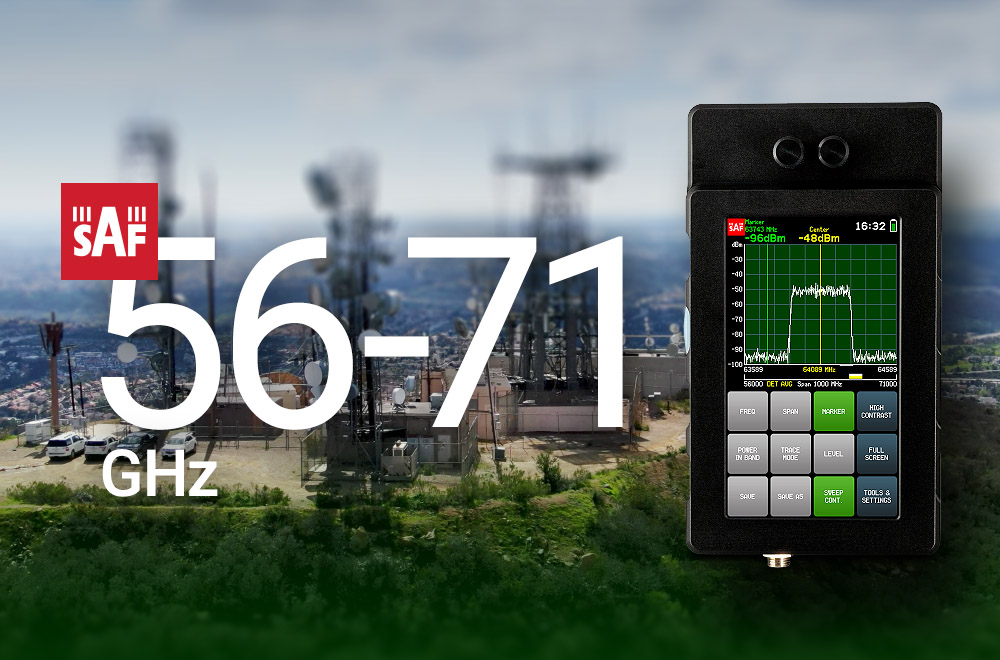 As the radio spectrum gets more saturated and the demand for data throughput grows, higher frequencies, including V-band (56 to 71 GHz) spectrum, draws more attention from technology manufacturers and users. Radio spectrum monitoring authorities worldwide are required to control RF environment in "new" frequency ranges.


To address activities in the 67-71 GHz frequency range and to support our existing customers, SAF Tehnika has increased the spectrum covered by V-Band spectrum analyzer to work from 56 GHz up to 71 GHz.


Spectrum Compact family is ready to support your field engineers with Handheld spectrum analyzers covering 300 MHz to 87 GHz frequency range. Spectrum Compact – designed with the field engineer in mind!


Want to learn more? Get in touch with us now at info@saftehnika.com!