SAF Indoor Signal Mapper

17 Oct, 2019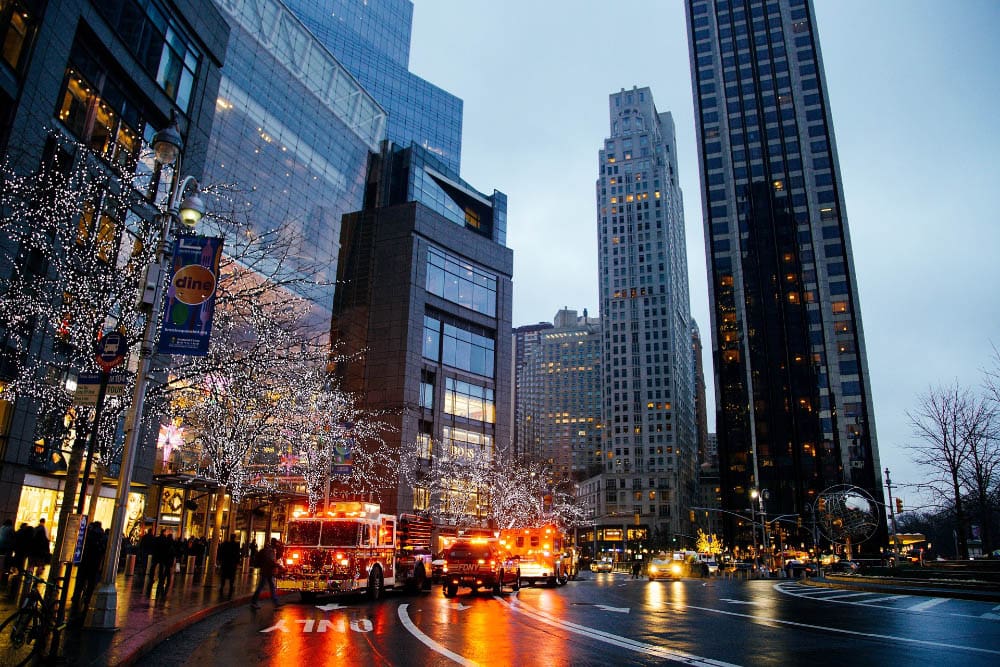 SAF Tehnika is an official partner of TRX Systems, a leader in GPS location tracking and mapping solutions. The integration of TRX's NEON® Signal Mapper application with SAF's hand-held spectrum analyzer provides an ideal solution for professionals who conduct in-building testing of public safety and commercial cellular networks.
Why It Matters
For decades the gap between in-building radio signal coverage and dead zones for first responders was a known problem. There have been several initiatives over the years to bridge the gap with limited improvements. It wasn't until the tragic events of 9/11 and the ensuing communication breakdowns that the signal coverage issue had a bright light shown on it. Ten years later Congress authorized and funded the creation of FirstNet (First Responder Network Authority), a public safety LTE network, similar to TETRA network in Europe. The system is designed to provide first responders with access to an interoperable communications system, offering voice, video and data services.
The current trend in the US has jurisdictions in California, Oregon, and Washington mandating acceptable in-building signal coverage as a condition for the issuance and retention of certificates of occupancy. First responders heading anywhere in a building will have the confidence of not losing communications during an emergency response.
How Do You Measure Signal Coverage?
Here we will discuss the specific challenges related to enforcement, certification, and re-certification of these systems.
Challenges
To efficiently physically analyze the coverage density in a commercial building the testing equipment should be very mobile and easy to operate;
Testing tools from many legacy test and measurement manufacturers require an operator to have considerable RF proficiency due to the complexity of the equipment;
Cost of these tools can be quite high, straining the budgets of local agencies and adding significant cost for third party certification services;
Most "portable" spectrum analyzers are bulky, heavy and fail the requirement of being mobile and easy to operate;
Solutions
The SAF Signal Mapper is the smallest available toolset for easy, comfortable building walks offering a complete solution for in-building testing of public safety bands;
SAF's smartphone sized Spectrum Compact integrated with the TRX pocket/clip NEON tracking unit provides an economical, simple, and accurate signal mapping and verification solution;
Automatic user tracking eliminates manual check-ins and provides accurate location data;
Your technician/operator comfortably and discreetly maps the signal coverage throughout an entire building (including stairwells, elevators, and difficult inaccessible areas);
With the powerful, user-friendly NEON Command PC software you can create the coverage map for the building even when no drawings or cad files exist. NEON Command software records full data results for 3D geo-referenced visualization;
Color graded heatmap provides full picture of signal coverage from 300 MHz – 3 GHz and you can combine multiple floors heatmap into one map;
Grid reporting simplifies IFC and NFPA compliance;
Using advanced interpolation techniques, the software performs heatmap calculations for accurate, reliable analysis and reporting. Recorded values can be exported into multiple reporting systems, including iBwave.
SAF Indoor Signal Mapper is an easy-to-use solution that provides reliable results for an attractive price. For smaller agencies with resource and budget constraints, SAF Signal Mapper is the go-to solution. Public Safety agencies or certification service companies new to real-world RF testing can utilize the SAF Signal Mapper and quickly get up to speed verifying in-building signal coverage.