Seeing is Believing – Spectrum Compact Online Emulator

10 Feb, 2021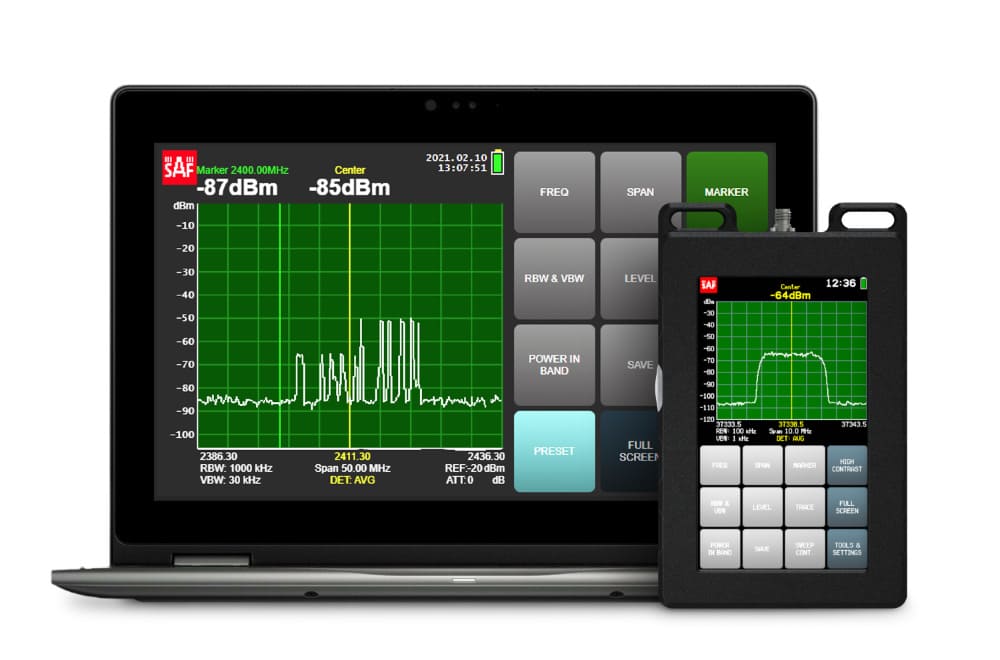 In our previous blog posts we have pointed out how Spectrum Compact helps RF engineers with various tasks in the field, whether it's for 5G network deployment and maintenance 🡥, point-to-point E-band radio link alignment 🡥 or educational purposes 🡥. 


One of the more important attributes that any field device should have, is simple and intuitive usability. It is partly achieved with the form factor of Spectrum Compact – it fits in the palm of a hand. The other important part of this equation is to have intuitive graphic user interface (GUI) that allows to set up the unit for measurements quickly and efficiently.


While form factor is self-explanatory and easy to communicate, ease-of-use is much more challenging to demonstrate if you don't have the actual device in front of you.  


Therefore, while remote work and social distancing have become the new normal, SAF has developed a free online tool that mimics the GUI and the features of the actual Spectrum Compact analyzer. The new emulator allows the user to browse the menus of Spectrum Compact's GUI – such as changing the frequency, setting the resolution bandwidth and various other settings, and to learn more of how its features work – saving a spectrum curve, recording multiple sweeps, etc.  


During the pandemic, when traveling and visiting customers face-to-face becomes increasingly difficult, Spectrum Compact emulator works great during customer online trainings and as a tool for remote demos of the device's functionality.


Seeing is believing, so try out Spectrum Compact emulator yourself!