Spectrum Compact v2 Firmware Update: Zero-Span Mode and Audio Indication

30 Sep, 2022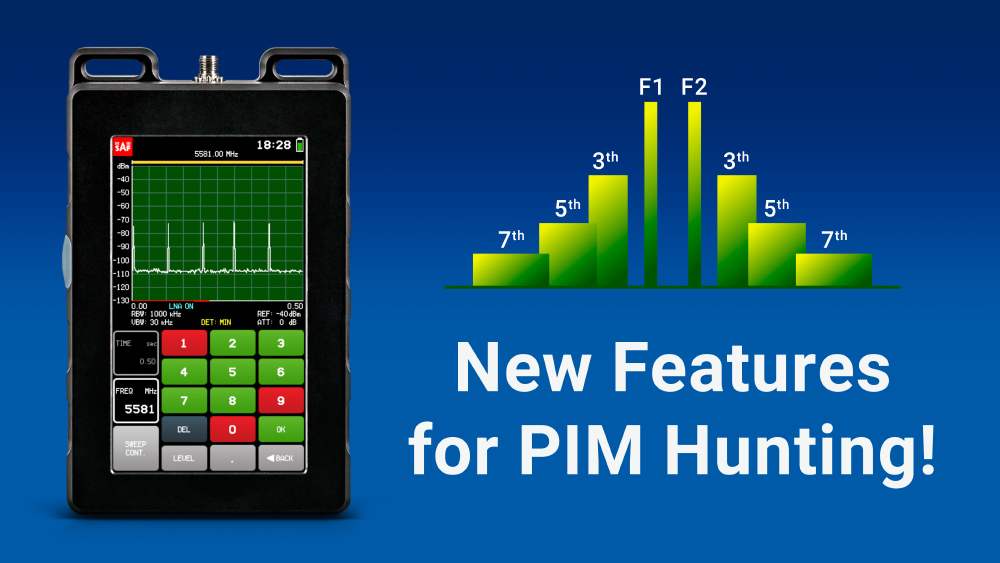 Spectrum Compact firmware update introduces several new features and bug fixes and is now available for v2 analyzers covering the 0.3-43 GHz frequency range.
This update introduces a zero-span mode, which allows measuring signal at a fixed frequency, displaying signal amplitude variations in a time domain. While using the zero-span mode, adjustment of level scaling can be switched quickly by 20/10/5 dB/div. steps. The bandwidth of the receiver aligns with the resolution bandwidth (RBW).
The improvements also include a signal audio indication with an adjustable minimal amplitude threshold in the zero-span mode. Spectrum Compact produces an audio signal, which variates depending on the signal amplitude level. Users can react to signal amplitude changes without looking at the Spectrum Compact's screen. It allows maintaining visual contact with surroundings and staying focused on the interference source hunting. Spectrum Compact does not have an in-built speaker; therefore, this feature requires USB-C to 3.5mm adapter and headphones.
Download the firmware update for your Spectrum Compact here: spectrumcompact.com/downloads/#firmware