We are Happy to Announce: Version 1 is Over, Long Live Version 2!

03 Nov, 2021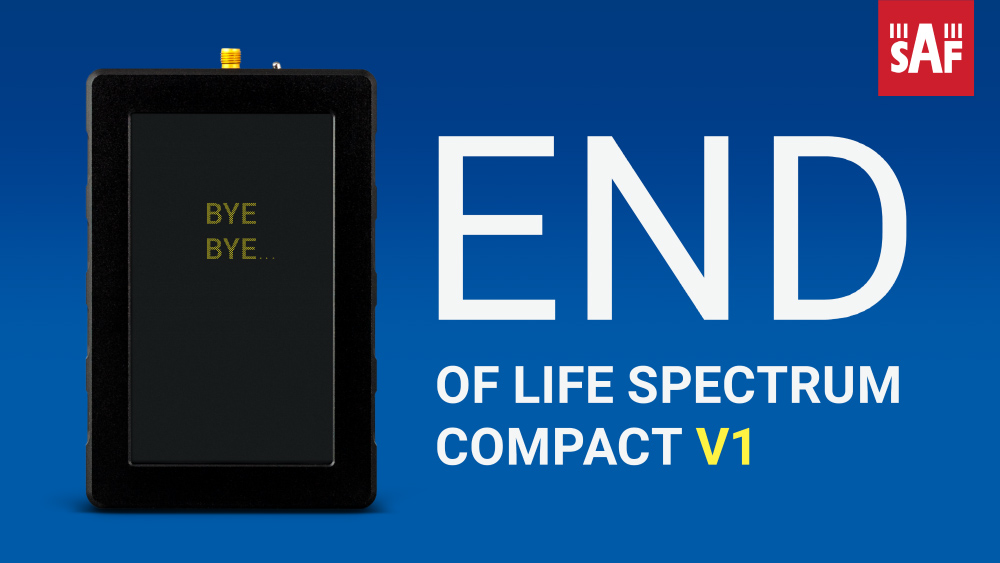 The last piece of the puzzle is complete with the introduction of Spectrum Compact 16—26.5 GHz, marking a full switch between the two versions of Spectrum Compact. Spectrum Compact V2 is now available for purchase in the range between 300 MHz and 43 GHz.
Spectrum Compact first and foremost is a field measurement tool, so we have added the "ears" for strapping it to your harness. We are not worried about Spectrum Compact falling – it can take the hit. We just know that climbing the tower one extra time is one time too much.
But as you know what matters is inside – and the new version of Spectrum Compact confirms it. We have enhanced precision of the tool and added many extra features. Here's a brief comparison of the two versions. Check out the leaflet or book a meeting with us for more details!